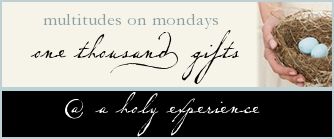 The way people have just continued to pour out blessings on our ministry and our family is such a delightfully humbling and wonderful way to experience the love of God!
These will not be in any particular order, just as I think of them, and by no means do I think I will list everything, as my memory is not perfect! These are just the things I can think of that people have donated to us since we have been on our field...
21.rocking chair
22.baby dolls, handmade book
23.little chairs
24.car to use for 2 months
25.toys for the nursery
26.furniture for the lobby
27.changing table
28.keyboard
29.piano
30.a man in a truck stop gave us Nascar souvenirs for the boys, and cash to eat dinner
31.mini hp(for Kelly)
32.brand new laptop (for the church and Todd)
33.projector
34.60 chairs
35.50 gallons Sherwin Williams paint
36.the construction for the renovation of the church was done at the cost of materials and pay for 2 man crew
37.carpet (church/home)
38.4 brand new tires
39.cell phone for Kelly
40.lighting for entire church
41.Christmas presents galore (non-family,because we are missionaries)
42.winter boots,coats for the kids
43.dehumidifier
44.gift cards (oh so many)
45.keurig coffee maker
46.commercial coffee maker
47.coffee, sugar, creamer
48.groceries
49.a ton of tea for Ladies Bible Study
50.heater
If given more time, this list would grow, as I would remember many more....
God is so good to us, and I know it is not because we are good...but because He is good, he blesses us because we are trying to live for Him, and are being obedient to the call he has placed on our lives. Yes these gifts did come from people. I know that many of them were out of love for us, and for some love for God, for some who gave it was both. But God's Word assures us this...
"Every good gift and every perfect gift is from above, and cometh down from the Father of lights, with whom is no variableness, neither shadow of turning."
James 1:17 So thanks be to God first, as I know that through these gifts He shows how much he loves us, and the greatest part isn't actually the gifts themselves, it is in the love that He has allowed us to feel from each and everyone of the givers, the gift of friends and loved ones is the "thing" I am most grateful to Him for! And even though all the "things" are great, and so useful and needed in our ministry and lives, the best part is when we see them or use them we are reminded of the wonderful gifts that He gave us that have names.