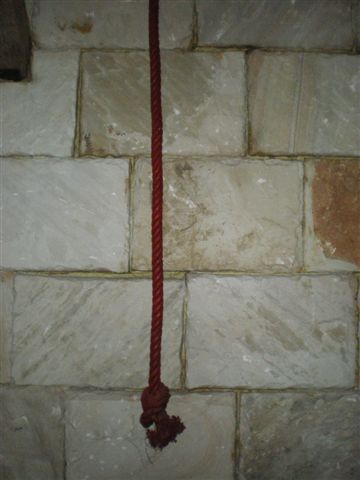 I want to take this time to give a "shout-out" to Nancy Leigh DeMoss, she is a gifted teacher of the Bible on a radio show called
"Revive Our Hearts"
. I have for several years reaped the reward of listening to good godly Christian radio programs like hers. Over the past couple of weeks Nancy has been teaching in Joshua as she looks at redemption through the story of
Rahab-the harlot. I have always been able to relate to Rahab, but I haven't always wanted to admit it, or talk about it.

It was during my personal Bible reading, that the Lord really showed me the true measure of grace He poured out on me that Thursday evening. It was the day before Valentine's Day, twenty years ago. My friend invited me to a Christmas Service, and I just kept going. I knew that I needed to be saved, I knew all too well that I was a sinner...I will never forget that night. I walked the aisle down to the front of the church and prayed for forgiveness and repented, I truly gave my scarlet heart to Him that night. Jesus washed it clean as snow.

I have heard so many sermons since then. Actually 2808, not counting the ones on radio and internet. I don't know how many times the preachers had mentioned it....maybe they did maybe they didn't. I am sure that they did. But as I read the last couple of verses of the book of Ruth it hits me....

"And Naomi took the child, and laid it in her bosom, and became nurse unto it. And the women her neighbours gave it a name, saying, There is a son born to Naomi; and they called his name Obed: he is the father of Jesse, the father of David.and Boaz begat Obed,
And Obed begat Jesse, and Jesse begat David.

David! Hey we are talking about THE David, King of Israel, "A man after God's own Heart"

God used a prostitute to bring His people, Israel, a king! But not any king, not a wicked king, this is not Saul, Ahab, or Manasseh. No, God uses a prostitute to bring forth David, a man after God's own heart, and his son, Solomon, who was the wisest man of all time!

If all that isn't amazing enough...check out this family tree in Matthew chapter one.

The book of the generation of Jesus Christ, the son of David, the son of Abraham.
Abraham begat Isaac; and Isaac begat Jacob; and Jacob begat Judas and his brethren; And Judas begat..."(a few more generations later)"....begat Salmon; And Salmon begat Booz of Rachab; and Booz begat Obed of Ruth; and Obed begat Jesse; And Jesse begat David the king; and David the king begat Solomon of her that had been the wife of Urias;"... (a few more generations later)..."And Jacob begat Joseph the husband of Mary, of whom was born Jesus, who is called Christ. Matthew 1:1-16

Wow! God does want to as Paul says in 1 Corinthians to use unlikely people in this world to bring Him glory!

"For ye see your calling, brethren, how that not many wise men after the flesh, not many mighty, not many noble, are called:But God hath chosen the foolish things of the world to confound the wise; and God hath chosen the weak things of the world to confound the things which are mighty; base things of the world, and things which are despised, hath God chosen, yea, and things which are not, to bring to nought things that are: That no flesh should glory in his presence. But of him are ye in Christ Jesus, who of God is made unto us wisdom, and righteousness, and sanctification, and redemption: That, according as it is written, He that glorieth, let him glory in the Lord."

You see....I am Rahab, my sin no less heinous than hers. And the almighty God who created the universe with spoken words desires to use me to bring honor and glory to himself. He doesn't need to, as a matter of fact, I can barely believe He can!....Maybe you, reading this have felt the same way.

Perhaps your past and your sin is so ugly and so dirty, so shameful you think that there just isn't anything you could ever be used for.

Don't you believe it! Go back and read the scriptures in this post and see for yourself the kind of people God chooses to use for His glory and honor!

Just ask Paul, who after witnessing the stoning of Stephen, the first martyr, holding the coats for the executioners, completely went wild in his persecution of the earliest Christians. The Bible says that he was breathing slaughterings against them! Men, women, and children! He just couldn't see enough of them put to death to satisfy his lust for their blood.

But after God gets ahold of him, He changes his name, and He changes his life! Let me remind you that when God really get's ahold of you He changes your name too...to "Christian", and He wants to change your life.

If your name has been changed, if your heart has been changed, and your life has been changed, God has a job and a purpose for you. And that is to bring glory to His name,like Paul did. God used Paul to start and lead the early churches. He is responsible for writing most of the New Testament books. How many people have been saved through the writing that through the pen in Paul's hand?
I am sure Paul thought...
"How can you use me, Lord? I have been such a sinner. Just ask God, "How can you use me Lord? When He shows you, just say "yes".